FIFA Nations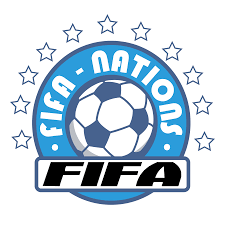 Hang on for a minute...we're trying to find some more stories you might like.
While there is typically a lot of buzz in the international soccer community about historically great national teams such as Germany, France, and Brazil, as well as newly great teams such as Portugal and Spain, attention must also be paid to teams with, quite literally, no history at all.
FIFA, the international governing body of soccer, is comprised of six regional confederations and 211 national federations representing sovereign and some dependent states. One example of a dependent state having a football federation is Gibraltar. The tiny peninsula in the south of the Iberian Peninsula is owned by the United Kingdom, and it is hardly known for its athletic prowess. The Gibraltarian national team was incorporated into UEFA, the European confederation of FIFA, in 2013, and it was granted full FIFA membership in 2016. As a result, it is eligible to qualify for both the European Championship and the World Cup. Gibraltar is currently in 2018 World Cup qualifying and is "dead-last" in its UEFA qualifying group, not even mustering a win with five games in, giving up 22 goals in this span and scoring two: one in a 4-1 rout at the hands of Greece and another in a 3-1 loss to Cyprus. The country has only participated in 15 competitive matches and has won none of them, giving up a fairly lopsided 76 goals while only scoring four.
The other country incorporated into FIFA in 2016 is Kosovo. Kosovo is a tiny nation in the Balkans in Southern Europe bordered by Albania and Serbia which declared independence from Serbia in 2008. Kosovo has pulled together a decent team considering the small population of the country. In its 2018 World Cup Qualification campaign, the team fared slightly better than Gibraltar, picking up a tie and four losses in five games in the respective group, scoring twice and giving up 14, with the only tie coming against Finland in its first competitive game as a nation. However, the most widely publicized event in the history of Kosovar soccer didn't involve its young national team. The event occurred even before the incorporation of Kosovo into FIFA in October of 2014 in a fixture between the national teams of Albania and Serbia. Before the game, Serbian fans chanted "Kill the Albanians" which set up the game for a very tense atmosphere. The straw that broke the camel's back, however, was a drone being piloted into the stadium with a flag depicting a map of "Greater Albania," showing Kosovo and part of Serbia belonging to Albania. Serbian player Stefan Mitrovic pulled down the flag, which caused him to be mobbed by Albanian players, and as Albanian player Bekim Balaj took the banner, Serbian fans stormed the field and assaulted the Albanian players. This resulted in hefty fines for both federations and a match abandonment. FIFA granted a 3-0 victory to Albania due to security lapses by Serbian security.
While national teams like Kosovo and Gibraltar will likely be basement dwellers in the FIFA World Rankings, for the time being, they could sprout into decent national teams. Other nations like Croatia, Ukraine, and Bosnia and Herzegovina had to begin in similar conditions as these two nations, and each eventually made World Cup and European Championship appearances. These countries were able to overcome the funding difficulties of being a new nation and federation in FIFA and they were able to produce great players like Miralem Pjanic for Bosnia, Davor Suker for Croatia, and Andriy Shevchenko for Ukraine. While there is still a long journey ahead for these nations, it is possible they become forces to be reckoned with.