Orlando City Soccer Club and the Value of Community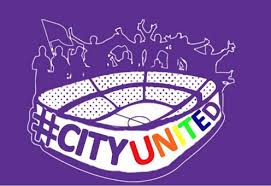 Hang on for a minute...we're trying to find some more stories you might like.
Three weeks ago, the MLS season kicked off with a contest between two of its 2015 expansion teams: New York City Football Club and Orlando City Soccer Club. It was a special day for OCSC, who were opening their new stadium. The home team walked out with a 1-0 win and a goal from Cyle Larin that sent their 25,500 purple-clad supporters into a frenzy. But the story of the game isn't as interesting as the story of the stadium.
Orlando City Stadium is located in downtown Orlando and has been in the works since 2013. Construction began in 2015 while OCSC played at the Citrus Bowl. Construction went on for a few months when, in the early morning of June 12, 2016, Omar Mateen walked into the Pulse nightclub in Orlando, Florida with a semi-automatic rifle and a pistol. Mateen killed 49 people and injured 53 in this attack before taking his own life. This attack was shocking and forced the Orlando and LGBTQ communities into rebuilding and unifying. As a sign of solidarity with the LGBTQ community, OCSC built 49 seats in Section 12 of their stadium to represent those lost in the attack. Club majority owner Flavio Augusto da Silva said in an interview with MLS on March 5th, 2017,  "Most of them were supporters of the club, and we wanted to have a piece that is part of our stadium that we could never forget those people" (www.mlssoccer.com). This beautiful sign of solidarity and care is proof that not all sports organizations are monoliths who only strive to make money, but that there is still empathy and feeling in these sports clubs that people adore.