÷ (Divide) Album Review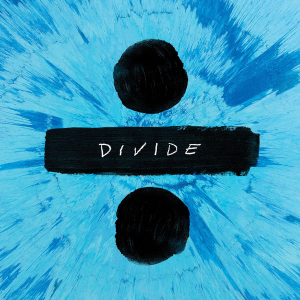 Hang on for a minute...we're trying to find some more stories you might like.
Overall Rating: ★★★★☆
Ed Sheeran's new album showcases his best skills while delving into uncharted territory for the English singer-songwriter. His most experimental album to date and filled with personal narratives, '÷' (Divide) will certainly sell just as well as his previous work. Taking a page out of (his friend and rapper) Stormyz's book, Sheeran frames his album with frequent urban-infused rapped verses. Periodical tropical-inspired songs keep the album upbeat and ever-changing. He takes vocal and instrumental risks that sound odd at first, but which ultimately show his sheer talent and versatility. Finally, coated with his signature lyrical movements and strumming, which formed his simple "everybloke" appeal, Sheeran creates a slick, nostalgia filled, well-balanced album combining mainstream pop and acoustic classism after a year of couch-surfing and stepping away from fame.
"Eraser"
Sheeran choses to open his album with familiar strumming, but unfamiliar rapping. He mixes hip hop and acoustic pop while lyrically mentioning his struggle with fame. His vocals speed up with the verse and slow down with the chorus resembling the fast-paced trails of life.
"Castle on the Hill"
Without a doubt the best song on the album, and arguably one of Sheeran's overall best tunes thus far in his canon, "Castle on the Hill" introduces a beautiful, personal narrative of growing up in England that Sheeran called, in a BBC 1 Radio interview, "a love letter for Suffolk" (his hometown.) It's a homage to his upbringing and the roots of his musical career with signature guitar-driven melodies and intimate lyrics.
"Dive"
Reminiscent of John Mayer's muse, Sheeran talks about jumping, or rather diving, into love with evidently emotional vocals and lyrics. It returns to the vulnerable devotion of his earlier work.
"Shape of You"
"Shape of You" continues his musical risk within this album as he combines tropical beats, humming, and guitar strumming. It's definitely the most mainstream, radio-friendly, and somewhat generic song on the album that musically departs from earlier Sheeran-style constructions; however, it's a sensual, infatuated song that will continue to top charts.
"Perfect"
The fifth track on '÷' (Divide) is a love-ballad grounded in Sheeran's old soul. The pairing of violins and guitar plucks create an interesting song that was written and produced by Sheeran. He described this song in an interview with Music Choice as a better song compared to his biggest hit "Thinking Out Loud" saying that "I think there was always a scare that 'Thinking Out Loud' would define me and define my career. So I, I wrote a lot of songs trying to beat it and now I think, I think I have beaten it."
"Galway Girl"
"Galway Girl" is a perfect blend of Ed Sheeran's signature acoustic feel and traditional Gaelic folk, coupled with rapped verses, that is reminiscent of Van Morrison's album Irish Heartbeat, with Morrison actually mentioned in the song, and creates an upbeat, enjoyable track. Sheeran claims that the song will be huge and incredibly popular in Ireland; regardless, he had to fight to keep the song as a track on the album citing his label's refusal to keep it because folk music wouldn't sell — thankfully Sheeran won that battle.
"Happier"
"Happier" is another ballad, but with clever and mature lyrics. Putting a twist on traditional break-up songs, Sheeran takes an interesting spin on a failed relationship.
"New Man"
The eighth track on this album is about a former girlfriend's new boyfriend. With clever lyrics and humorous stereotypes, "New Man" reminds one of his other song "Don't" as the repeated guitar riff and claps get stuck in your head.
"Hearts Don't Break Around Here"
Yet another ballad, Sheeran writes a simple love song about his current girlfriend that is intended solely as a pleasure and light-hearted song that makes your heart sing.
"What Do I Know?"
Probably his most self-aware song on the album, "What Do I Know?" is intimate, revealing and shows Ed Sheeran's effortless talent. With guitar progression that is reminiscent of Shawn Mendes' "Honest" and lyrics like a Jack Johnson tune, Sheeran aligns a passive song about changing the world peacefully through music. Maybe this song won't change the world, but it's definitely one that will make you forgot your quarrels for its 3:57′ slot.
"How Would You Feel (Paean)"
"How Would You Feel (Paean)" is another ballad that has been done before, even just on this album. Released as a promotional single, this song is dedicated to his girlfriend as well. With this one, it's a bit harder to love (yet) another ballad that seems too similar to others.
"Supermarket Flowers"
"Supermarket Flowers" is a beautiful song that brings tears to me every time I listen. Quiet piano chords and the best showcase of Sheeran's lyrics on the album create a song about his late grandmother. While it focuses on the positive impact of his grandmother, it has such weight and detailed, specific lyrical ingenuity.  
"Barcelona"
The thirteenth track is also a tropical song that takes one of the biggest risks of the album. Staying true to his strumming style, Sheeran adds Caribbean-flare to this infatuating song that makes one want to dance. The highlight of this track occurs during the bridge when he sings in Spanish with an honorable accent adding to the summer-y, laid-back Island feel.
"Bibia Be Ye Ye"
Another lyrical risk, "Bibia Be Ye Ye" is a Twi saying that Sheeran picked up in Ghana that means "All Will Be Well." Listening to this song makes me feel that everything will be okay. It's a fun, upbeat song, coated with a chorus sung partly in Twi  that Sheeran said was the most fun to write due to his collaboration with Ghanaian star, FUSE ODG.
"Nancy Mulligan"
"Nancy Mulligan" is "full-on Irish trad song" as Sheeran stated. Paying more tribute to his grandparents, he sings in the character of his grandfather that creates an age-old upbeat, fresh love song.
"Save Myself"
The album's final track ends this surprising album on a powerful note about the importance of self-care. Although the song is very autobiographical, it applies to everyone in that it speaks to the necessity of self-preservation through caring for your own mentality. While the album features women of prominence, Sheeran's grandmother and his girlfriend, "Save Myself" is a ballad that every woman and man should take to heart.
 '÷' (Divide) is a certain hit rooted in his signature style coupled with vocal and musical risks. It's surprising for its ambition and creates a well-constructed and intentional album by one of music's seemingly most ordinary, yet hardworking men.